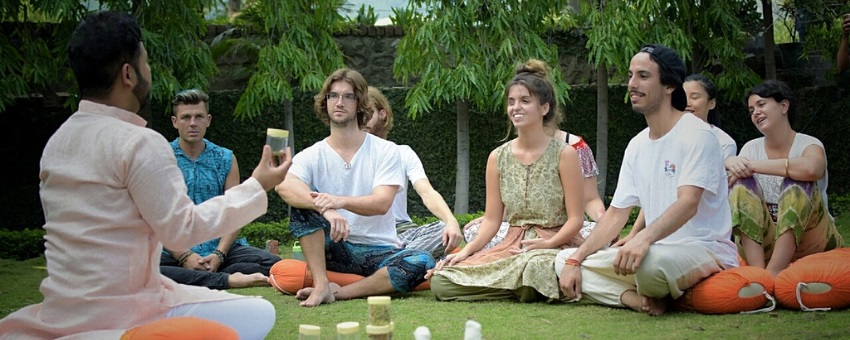 500 Hrs Ayur Yoga Teacher Training Course
World Health Ayurveda is a leading name in the world of Ayurveda teacher training! We maintain a very good rank for the value of maintaining yoga teacher training. We are very serious about our moral values. Here, according to the Vedic Standard, students are given the most authentic Yoga knowledge.

Ayur Yoga teacher training course in India is one of the most demanding and extensive course segment provided by World Health Ayurveda. Ayur Yoga is the knowledge that helps a person to lead a healthy life through the use of lesser-known techniques and medicinal herbs and yoga.

Ayurveda & Yoga are ancient science for a healthy life and is helping individuals to get healthy immunity to fight against diseases. A good and continuous practice of Ayur Yoga plays an important role in differentiating between body types and providing related solutions.

Ayurveda helps to create stability and peace in the body through nutrition, meditation, herbs and a well-balanced daily routine. Ayurveda science gives the knowledge to achieve reality before physical dimension while acquiring harmony for body, soul, and mind. This is a completely natural system for health care. Prolong, this excellence is the prime reason that attracts yoga & Ayurveda enthusiasts from across the globe to our Ayur Yoga School in Rishikesh. We perform the daily regimes as per Vedic standard.

Through the knowledge of Vedic Yama and Rituals with 500 Hours Ayur Yoga Teacher Training Course, a student can see a significant boost in self-confidence and personality. Our yoga course programs are always inclusive; Asana, starting with meditation and mind technique from pranayama, our institution teaches everyone according to the best Vedic standard.

This 500 hour Ayur Yoga TTC will teach you the fundamental and principles of Ayurveda and Yoga, giving you the understanding of various physical constitutions (doshas); About Vata, pitta and cough and diet which affect these Doshas. The curriculum will help you learn how to diagnose your own dosh, and provide tips on Ayurvedic cooking and recipes.

This course also covers the three gunas: Satva, Rajas and Tamas, and their connection to the three Doshas.
"Join 500 Hours Ayur Yoga TTC at our school in Rishikesh for a better knowledge and a healthy well-being!"
500 Hrs Ayur Yoga TTC Course Schedule
| Timing | Work |
| --- | --- |
| 5:45 AM | Wake Up |
| 6:00 AM | Herbal Tea |
| 6:15 AM - 6:30 AM | Shatkarma |
| 6:30 AM - 7:00 AM | Pranayama |
| 7:00 AM - 8:45 AM | Yoga Asanas Class |
| 9:00 AM | Breakfast |
| 9:30 AM- 10:30 AM | Yoga Anatomy & Physiology |
| 10:45 AM - 12:00 PM | Meditation & Mantra Chanting |
| 12:30 PM - 1:00 PM | Lunch |
| 1:00 PM - 3:00 PM | Self Study |
| 3:00 PM - 4:00 PM | Yoga Philosophy |
| 4:30 PM - 6:30 PM | Yoga Asana Teaching Methodology, Alignment & Correction class |
| 7:00 PM - 7:30 PM | Dinner |
| 10:00 PM | Gates Closed & Lights off |
Book now