Services
Panchkarma
A beautiful combination of five therapies (Vamana, Virechana, Niroohavasti, Nasya&Anuvasanavasti) in order to achieve the balance between body, mind and soul is Panchkarma.
Ayurveda Therapies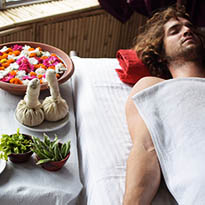 Several Ayurveda Therapies such as Shirodhara, Abhyanga, Patrapinda, Takradhara, Reflexology and so on heal the body completely and rejuvenate the whole body systems
Marma Therapy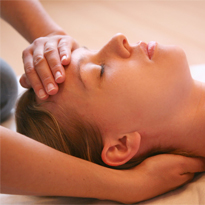 Based on the ancient science of acupuncture and Chinese science of Kung fu; Marma Therapy completely heals an individual and brings a state of relaxation and rejuvenation.
Acupressure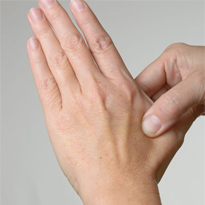 Similar to acupuncture; Acupressure is an alternative medicine technique that is done with the help of fingers, palms, elbows, feet or other special devices to clear the nerves blockage.
Reiki
A Japanese technique for ultimate relaxation and stress reduction, Reiki is based on the Reiki Energy, a life force energy flows inside our body and is the reason for us to be alive.
Emotional Block Treatment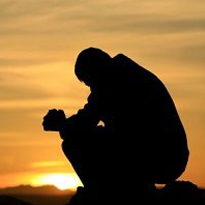 Emotional Blockage is the reason for negative emotions such as anger, depression and so on. By the Emotional Block Treatment, one can get rid of all these negativity.
Dr. Consultation
Ayurveda is the key to happy & healthy life; it contains the remedy for almost all problems and ailments. With Dr. Consultation, experience what is best for you!
Deep Tissue Massage
Similar to Swedish Massage, Deep Tissue Massage focus on correcting the deeper layer of muscles & connective tissue in order to provide you with instant relief.
Popular Procedures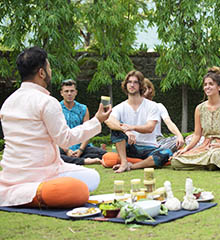 Ayur Yoga TTC
With 50 hours, 100 hours, 200 hours, 300 hours & 500 hours Ayur Yoga TTC; gain the collective knowledge and immense benefits of Ayurveda & Yoga together in a traditional form at World Health Ayurveda, Rishikesh.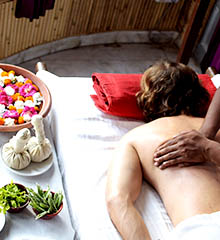 Ayur Yoga Detox Retreat
In the beautiful and peaceful environment of Rishikesh; World Health Ayurveda offers 4 days and 6 days Ayur Yoga Detox Retreat for all those who wish to experience the balanced life with incredible health benefits.
Working Hours
Sat & Sunday :
8am - 10pm